Summer Conference Services at California State University, Northridge
Special Offer: 10% Off January 1
Summer Conference Services at California State University, Northridge
Event Types Welcomed
Professional Meeting / Training / Conference / Retreats

Youth Retreat/Camps
About
If you are in search of an event space close to Los Angeles in the San Fernando Valley, California State University, Northridge is an excellent venue to consider. Just 35 minutes from LAX and 20 minutes from Burbank Airport, California State Northridge makes an ideal venue for anyone traveling. The venue is near multiple scenic parks, shops, and local attractions ensuring that there is not a shortage of things to do in the surrounding area.
California State University, Northridge offers a multitude of banquet halls and conference centers that are perfect for an array of different social events. Whether you are searching for a space suitable for a formal event, or something a little more casual for a reunion or retreat, California State University Northridge can find the perfect match for you in terms of event space and accommodations.
Meeting & Event Spaces
Max Capacity: 800 guests
Largest Classroom Style: 40
Largest Theatre Style: 150
Academic Year Largest Group: no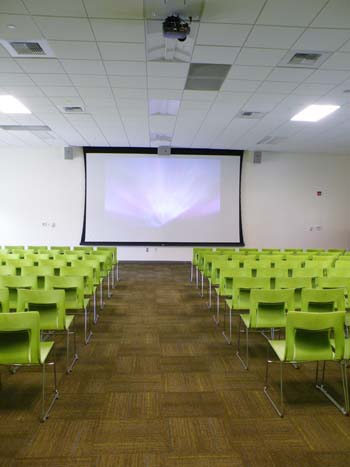 Student Housing
In addition to comfortable sleeping accommodations the facilities in Student Housing also include a 120-seat multi-purpose room, classrooms, conference rooms, and lounges perfect for meetings, break-out sessions, and relaxation. Most rooms have the equipment to accommodate PowerPoint presentations.
Food & Beverage Options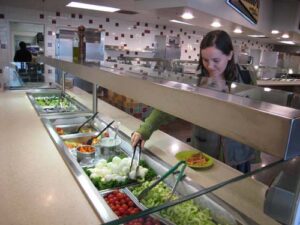 G'Mos Food Court and Bamboo
G'Mos is the primary dining area in the Student Housing complex for conference guests. This all you care eat dining facility provides a variety of food selections, including main meals, pizza, deli-bar, a grilling station, salad bar, fresh fruits and vegetables, desserts, beverages, and a wide selection of vegetarian and non-vegetarian entrees. The dining staff will work closely with your conference group to ensure your dining experience meets your standards and expectations. In addition to the dining hall Conference groups can also arrange for catering or use several of the dining facilities on the main campus.

Bamboo - Located within G'Mos is Pan-Asian fare spanning from the various regions of Asia.
Catering options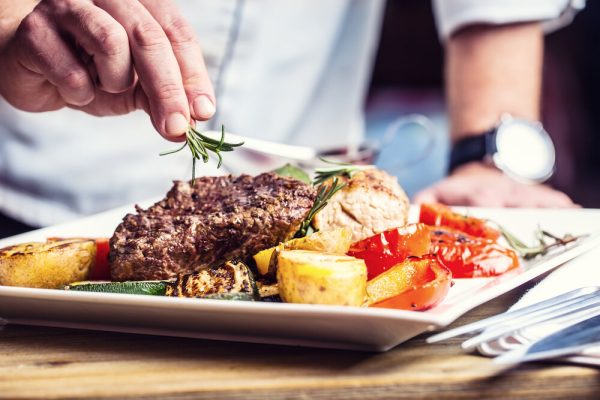 Chartwells
The Orchard is a new state-of-the-art event venue located in a quiet, easily accessible part of the CSUN campus. The Orchard also includes a commercial-grade kitchen and a nationally recognized catering team serving epicurean fare to support the needs of any function. Our chefs are on hand to help you develop an unforgettable – and undeniably delicious – dining experience.
Accommodations
Total Number of Overnight Guests: 800
Number of Overnight Rooms: 1000
Wi-Fi in Guest Rooms: Yes
Wi-Fi Guest Room Cost : Included in nightly rate
Overnight Room Attributes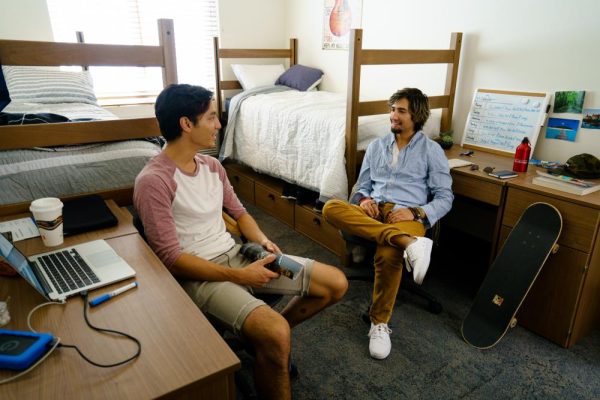 University Park Apartments
Our conference suites are two-bedroom apartments that hold up to four guests. Each apartment has a living room, a full bathroom, and a private balcony. Most apartments have kitchens. Plus, all apartments are furnished with beds, desks, sofas, tables, and chairs.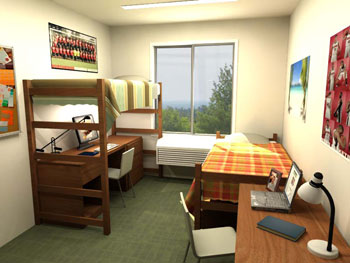 Traditional Dormitories
Our traditional dormitories house 2 individuals in each bedroom, and both bedrooms share a bathroom directly across the hall. This type of facility is best suited for youth groups, in which case each floor can be gender-specific.
Featured Amenities
Air Conditioning

Bus

Game Room

In-House Catering

Kitchen Access

Laundry

Near Public Transit

Overnight Rooms

Paid Parking

Taxi

WiFi
Venue Location + Transportation
Address
University Conference Services,
17950 Lassen Street,
Northridge, California 91325
Nearby Airport
Burbank Airport - 20 minutes
Nearby International Airport
Los Angeles International Airport - 30 minutes
Nearby Cities
Downtown Los Angeles-28 miles | Hollywood-22 miles | Pasadena-30 miles
Things to Know
Catering
Must Use In-house Catering: Yes

External Catering Allowed: No

Can Bring in Own Food: yes

Food and Beverage Onsite: Yes
Technology
California State University meeting rooms are equipped with overhead projectors for PowerPoint presentations. All guest rooms have high-speed internet connectivity and wireless ethernet at no additional charge. (There are no TV's in rooms)
Guest Wi-Fi: Free

Wi-Fi in meeting space: Yes

Equipment Available On-Site:

Projector Screen
Sound System
Testimonals
CSUN's Conference Services are everything you could ask for! They have a talented and dedicated staff and assist from planning to implementation with programs. During the last 8 years they have continuously helped us deliver and improve every year -- we are in part an exceptional Summer program because of them. Utilizing their amazing site and resources we have continued to grow and thrive year over year.
Operations Manager, Embassy Summer, EC English North America
We've thoroughly enjoyed working with the Summer Conferences staff at CSUN over the past few years. They are professional and organized, with exceptional customer service and personalized attention. They have clean and spacious accommodations, meeting spaces and classrooms to help us successfully carry out our program, and a top-notch dining facility that offers restaurant-quality food options at every meal. We run a lot of day trips from CSUN and there is quick and easy access to LA and the surrounding area but also to Malibu and Santa Barbara, making their location ideal. Our experience with the CSUN Summer Conferences has been fantastic and we'd highly recommend it to groups of any size and needs.
Director of North American Operations, Plus U.S. Corporation
It's always a pleasure to work with their team! We always choose Conference Services for the 24/7 support that our international groups need, which includes smooth check-in at any hour, around-the-clock security and personalized customer service. Our students tell us it makes CSUN a home away from home!
CSUN College for Graduate, International and Midcareer Education
The Educational Opportunity Program would like to thank CSUN's Conference Services for their dedication and true commitment to students. We have housed our EOP Transitional Programs in CSUN Dorms for many years and each year the staff have been responsive, caring and understanding, especially when it comes to the needs of EOP and our students. The Conference Assistants we are assigned every year take pride in their duties and are very professional yet caring and they do their best support EOP. They followed up regularly to ensure the program's needs were being met as well as ensuring that our co-curricular activities held in Housing ran smoothly. Additionally, the staff was able to help our program day and night regardless of any concerns or emergencies. Concerns would include providing support to students that may have lost their dorm keycard, to requesting additional tables/chairs, reservations, and any dormitory issues our students brought to our attention. We always look forward to collaborating with Conference Services and we definitely look forward to once again being on campus and having our Transitional Programs in Housing!!
CSUN Educational Opportunity Program
Services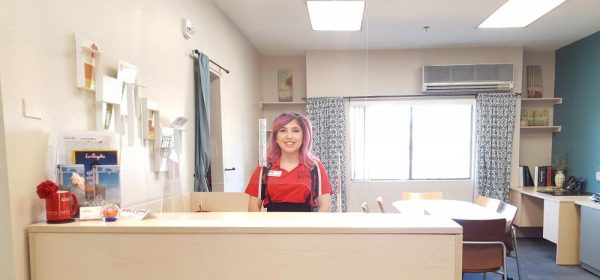 Conference Coordination and Planning
Our team can provide you with expert assistance in planning, coordinating, and managing your conference stay to ensure success!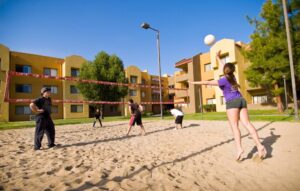 Outdoor recreation
Outdoor recreation is plentiful in Student Housing, with 2 swimming pools, two basketball courts, 1 volleyball court and several open lawn areas for other outdoor activities.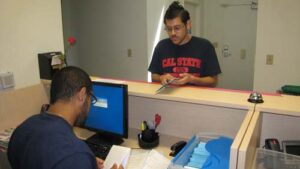 Free Internet access
All accommodations have free Internet access and all meeting rooms and many common areas feature wireless access.
Summer Conference Services at California State University, Northridge
We Connect Unique People With Unique Spaces
At Unique Venues we believe that at the core of being unique is inherent inclusivity. We celebrate the notion that people gather for different reasons and that audiences are filled with humans of every race, gender expression, spiritual belief, sexual orientation, age, political leaning, and more.
All planners who inform us of a booking at one of our venues will be eligible for our monthly drawing for a $25 Amazon Gift Card. Be sure to let us know that you booked one of our outstanding unique sites! Just shoot us an email: sara@uniquevenues.com.
Summer Conference Services at California State University, Northridge